Home / Latin American Cupid Review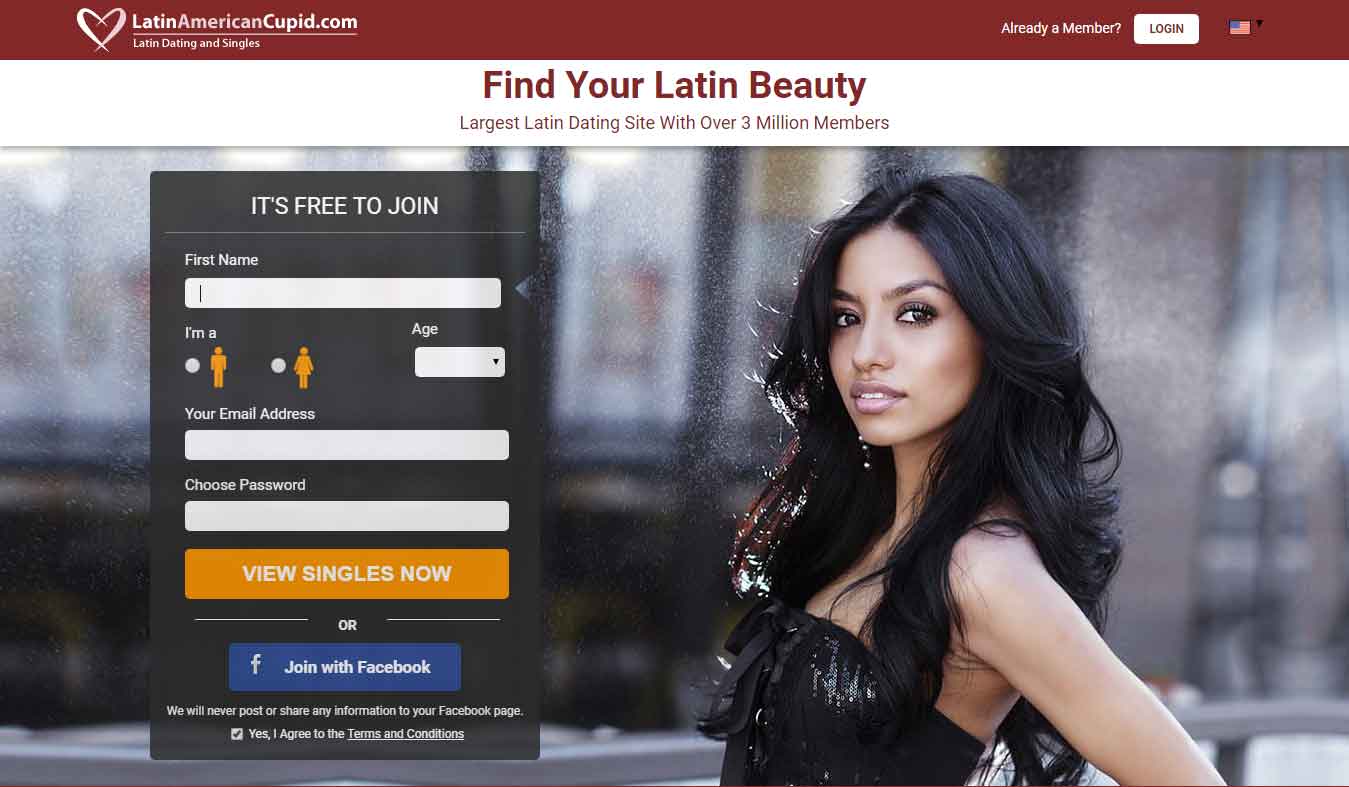 Latin American Cupid Review
Founded in March of 2003 by Cupid Media Ltd. Latin American Cupid is the most popular dating site for Latin America. You can sign up for free but with a free membership you can only contact paying members and less than one percent of the Latin women on the site are paying members. Paid members can contact anyone and be contacted by anyone. The site encourages profile verification, which is free. Just send in a scan of your I.D., and they will verify details such as your name, gender, date of birth, etc. A "Verified" badge then appears on your profile, giving prospective dates peace of mind. The FAQ is well-organized but there is no live chat support or a toll-free number to call if you have questions. All you can do is fill out an online form.
Key Features
- Members can make personal video greetings to share on their profiles.
- The IM chat feature works as a great ice breaker activity.
- The "CupidTags" feature allows members to chose select descriptors for themselves and match up with like minded suitors.
- The messaging system is simple and easy to use.
Pricing
There are three kinds of membership—Standard, Gold and Platinum. Standard is free, Gold is $29.99 a month and Platinum $34.99. Those aren't ultra-competitive prices if you're comparing with other sites. With Gold, a six-month package works out to $16.66 a month and the price drops to $10 if you're locked in for a year. Platinum drops to as little as $12.50 a month if you buy a year in advance.
Gold Membership:
When it comes to the Gold membership, there are certain additional features that you can get access to. These features include the ability to send and receive e-mail messages from both free members and other Gold members.
Free members will be able to read your messages and reply back to you if you were the one to send the message to them in the first place.
The instant messaging system is also available to all Gold members, which you can utilize to start a chat with another member who is online and active at the time.
Lastly, since you're a Gold member, your profile will be valued and displayed more prominently in the search results when another member is looking for potential matches. This particular feature gives you a distinct advantage over free members who could not be displayed at the top of search results.
Platinum Membership:
When you decide to take your upgrade to the next level with the Premium membership, you'll get access to all of the advanced features from the Gold membership and then any other extra features from this particular subscription.
When another member uses their 'search' function, your status as a Premium member will elevate you above the Gold members and you'll appear more prominently than any other member in the 'search' results.
You'll also be able to watch the video that other users post on their profiles, which shows their introductions as to who they are and what they look and sound like.
In addition to seeing video profiles, you can send and receive video mail messages from other users, which allows you to be more interactive with them.
Lastly, if your Spanish or English language skills are rusty, then as a Platinum member, you will be able of having the advantage of translating the messages of other members from Spanish to English or English to Spanish depending upon the nationality of the user.
Pros & Cons
Pros
High volume of active members
Easy, exclusive match-making features like CupidTags
Good privacy system
Cons
40% of the non-Latin men are looking for a foreign Latin bride
28% of Latin females are looking for a foreign non-Latin husband
No forums, message boards or online activities
Verdict
Latin American Cupid is a site for people looking to date Latinos or Latinos living in Latin America or anywhere else in the world. Latin American Cupid isn't for everyone but if you really like Latin singles and you're willing to spend some money for the full experience, it may be the website for you.